Osher Lifelong Learning Institute (OLLI) is a membership-based organization with chapters in the State College and York areas, open to individuals aged 50 and better who want to further their knowledge, socialize, explore, and engage in a friendly and welcoming environment.
Our Mission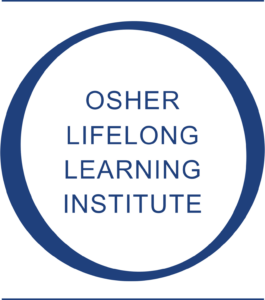 OLLI seeks to enrich the lives of seniors through lifelong learning opportunities and camaraderie. OLLI offers educational experiences with no homework, exams, or grades to share the knowledge and expertise of Penn State academics, local historians, and subject matter experts with the State College and York communities.
Impact
More than 1,800 members in the State College and York areas, 70% of whom volunteer their time to OLLI, engage and learn through more than 550 courses, presentations, international and local trips, and special interest groups.
Student Engagement
OLLI offers several unique engagement opportunities for Penn State students. Through the College of Health and Human Development course "Perspectives in Aging" (HDFS 497), OLLI members are paired with students for a series of interviews and activities. Over the 8-week course, each student/member pair explores life experiences such as growing up, family, aging, well-being, and more. The course culminates in the creation of a video which captures the interactions and shares insights gained by students and members. Learn more about the course.
Students also have the opportunity to teach an OLLI course in their areas of expertise — from architecture to wildlife science, OLLI is always seeking new topics to share with its members.