Outreach inspires curiosity and brings communities together around learning by providing educational and cultural programming on the award-winning WPSU public media channels, providing out-of-classroom learning and mentoring for high school students through the Readiness Institute Summer Program, pushing forward the boundaries of artificial intelligence through the Nittany AI Alliance, and much, much more.
In 2018, through active community engagement, Outreach impacted the lives of 480,000 members of communities across the Commonwealth and the United States, while 17,000 students participated in Outreach programs that enhanced their Penn State learning experiences.
Gifts from generous and committed donors make it possible for Penn State Outreach to provide the innovative and diverse programming that supports a lifetime of learning for communities throughout Pennsylvania and beyond.
Make a Difference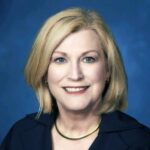 When you give a gift to an Outreach program, you are helping to open a world of new possibilities and discoveries. If you are interested in making a gift to further our Outreach mission, please contact Susan Kukic, Senior Director of Development and Alumni Relations for Penn State Outreach and Online Education, at sik2@psu.edu or 814-865-8283. Susan and the rest of the Outreach development team are ready to discuss your vision and explore giving options with you.