by Heather Longley
Have you ever caught your reflection in a window as you pass and wonder who else has done the same? How many times have you paid no mind to the reaching limbs of the pine outside the Penn State animal sciences building? What is the difference between the parenting of children and the domestication of animals?
200 Acres, a new self-guided touring app, will test users' knowledge of Penn State by providing new perspectives on the university's original land, history and purpose. The free site-specific walk "through memories of wildness" is a creative partnership between the Center for the Performing Arts at Penn State and theater artist Marike Splint.
"Layered with disarming metaphors, historical details and personal musings, 200 Acres will take you on a personal meditation through the emotional, physical, cultural and geographical landscapes we inhabit," she said in a project statement.
Combining narrative, composition and sound recordings, 200 Acres is a solo sensory experience that guides the user through designed and serendipitous paths while seeking out the extraordinary in the mundane—"a reflective and poetic experience suggesting other ways of seeing," Splint said.
The project, a reference to the tract of land Penn State first occupied, is the sequel to 32 Acres, another of Splint's apps highlighting a plot of green space in Los Angeles. 200 Acres' voice-guided, one-mile tour leads the user on an introspective walking and prompted experience along a route leaving from the patio of Eisenhower Auditorium and ending at The Arboretum at Penn State.
Splint's commentary about the land's past and the university's beginning weave together rich histories of trees from overseas, reflections on family togetherness, and musings on the milking barns and mountain views.
"200 Acres is an immersive and site-specific sound experience … about how we shape nature, and how nature shapes us," she said.
Visit 200 Acres online to download the app and for more information.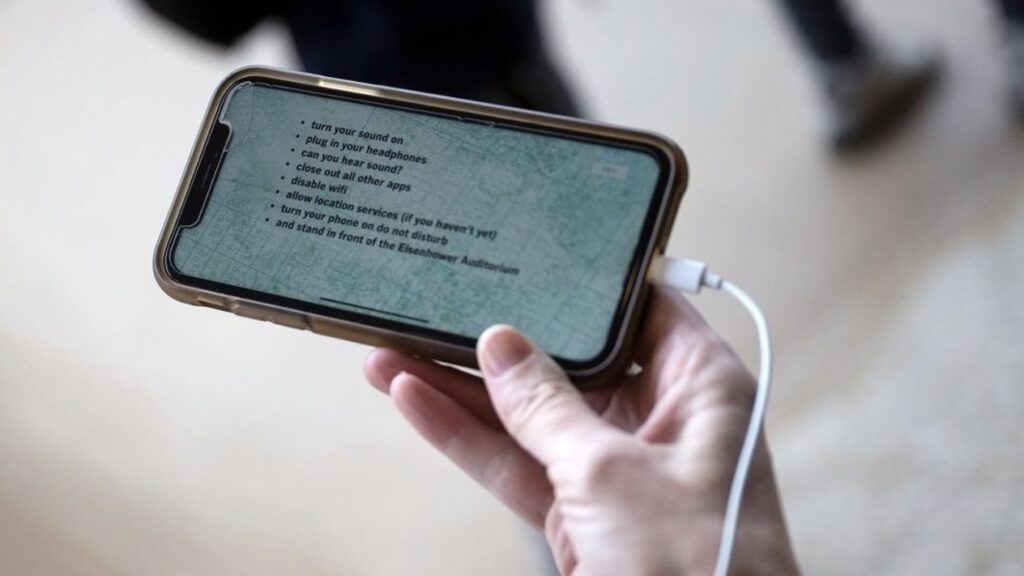 'You are the theater'
Splint is a Dutch French-Tunisian artist and an associate professor in the theater department at the University of California, Los Angeles. She specializes in creating works in public spaces that explore the relationship between people, places and identity. Her proximity-based performance projects have been set in a variety of sites, including an open field, a subway, a virtual map of Google Earth and a moving bus. With 200 Acres, she presents thoughts on what people familiar with Penn State might overlook.
Those who are prone to nostalgia might already have mellowed with thoughts of who came before and what is to come. 200 Acres is a solo experience because the user wears headphones connected to the app on one's smartphone. Each person will guide their own tour, as the user's location and movements will conjure the sound and text being heard.
"You are the theater, you are the art, you make the experience," Splint said in the app voiceover.
Seeing things differently
During the fall of 2022, Splint and sound engineer Jonathan Snipes visited University Park to map the path and record sound from sites along the way. They also narrowed their narrative focus culled from interviews with Penn State students, faculty and staff.
"It was interesting to find out to what extent the history of the institution lives among the university population," Splint said. "It was also interesting to see the barns and to see how in specific areas the university also sort of functions as a farm itself. It has its own animals; it produces and sells animal products. It is fascinating to see an academic institution live at the intersection with everyday food production, something that is so fundamental."
Thoughts expressed during the tour include the effect of domestication of farm animals on nature; the relationship between society and nature and how humans control and manipulate the surrounding world; and a farm institution's connection to the food production chain.
"Once you know that Penn State is an ag-school by origin, you can see those traces everywhere—in the buildings, in the infrastructure, in the historical plaques all over campus. But many students do not know that necessarily," Splint said.
In mid-March, Splint and her team returned to finalize the app's format; and to develop, test and tweak it before launching.
During a test run with members of the Center for the Performing Arts staff, Splint's voiceover expressed a mindfulness of the groves of trees, lush grass meadows and flecks of orange-gold koi in a pond. Her reflections reveal a sense of curiosity to the space and her own new connections to it.
Cheri Jehu, Center for the Performing Arts Mellon Project coordinator, assisted Splint's team by coordinating research, recordings and residency visits. The Centre County resident and Penn State alum said she's fostered a campus connection for most of her life.
"I 'know' campus," Jehu said. "One of the things about 200 Acres that stood out is that it created a new lens to look through at spaces I see every day, changing my perspective on the familiar."
And while the experience is meant for a person wearing headphones, Jehu said it doesn't have to be a solitary one.
"My family and I completed the walk at the same time. Afterwards, we shared our thoughts and experiences," she said. "I realized that while we live in the same space, we can see it very differently."
'A natural fit' for Penn State math student
Incoming Penn State senior and math major Jonathan Massey was a member of Splint's residency team while on campus. He said his 200 Acres experience was the perfect opportunity to exercise his analytical side in tandem with his creativity.
Massey said the app's use of geolocation software drew him to the project, more specifically to "the possibilities of joining theater with game development to create artistic experiences that mimic the tried-and-true video game aspects that make playable stories compelling."
"Those outside the field may see [math and music] as separate," he said in a Center for the Performing Arts interview. "But everyone within the discipline wishes they did more of either. I hear lots of math students looking for creative outlets, especially those which had an interest in music previously."
Growth in a space
In addition to its land-grant status, Penn State has increased recognition and awareness of the region's indigenous communities that resided here before European Americans arrived.
While using the app, the past is best evidenced in the height of a cypress or in the ground-bound gnarled limbs of an ancient oak. Splint said the experience is a unique way to elicit varied perspectives on these common and sometimes forgotten and misunderstood spaces.
"As an artist, I am fascinated by our continuously evolving relationship to space, and consequently by urgent themes of identity, migration and belonging," she said. "The questions of how we encounter each other, how we consider our immediate environment, and how we conceive of new notions of communality feel particularly pressing and urgent."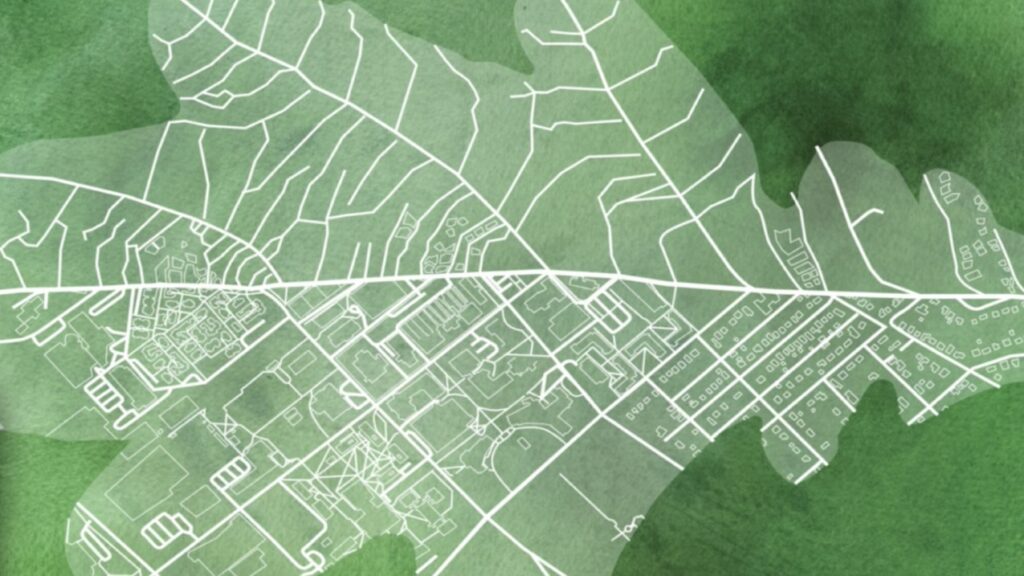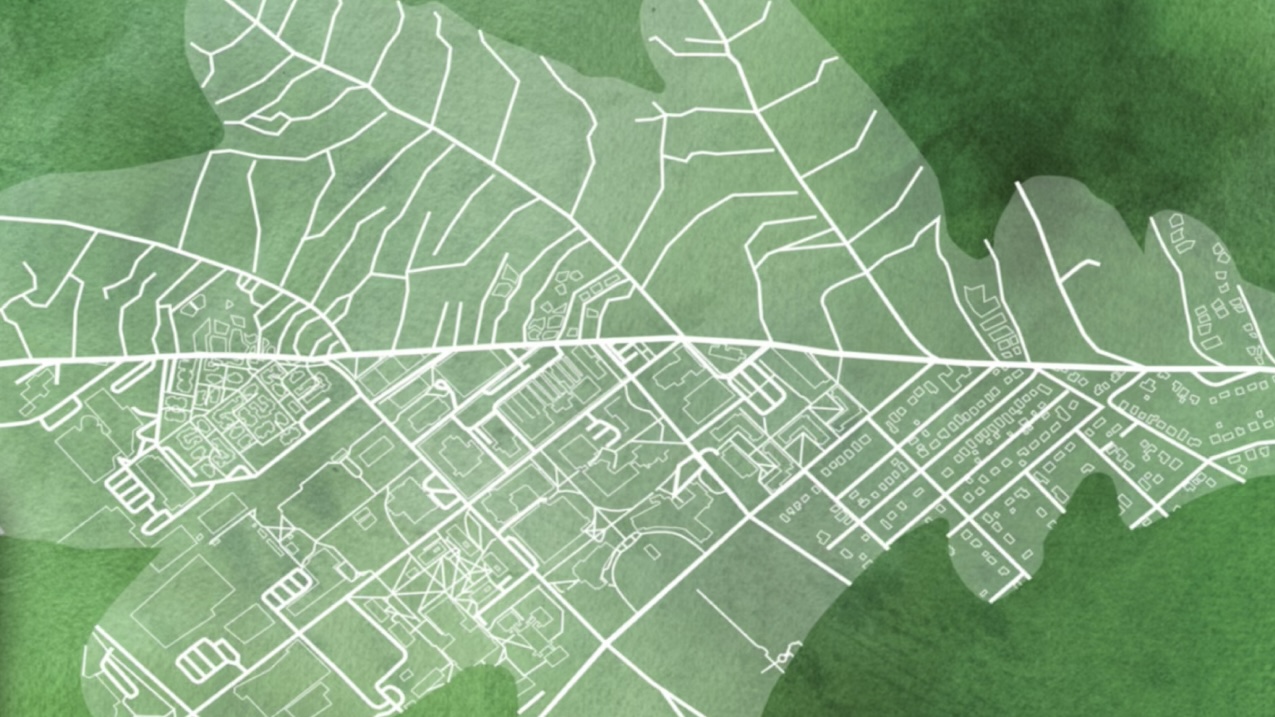 Acknowledgements
Very special thanks to the following partners and individuals: The Arboretum at Penn State, Palmer Museum of Art, Brandi Breslin, Sa'ida Bronner, Madeline Cantu, B. Stephen Carpenter II, Erin Coe, Molly Countermine, Travis Edwards, Christopher Fleeger, Rita Graef, Jenn Hooven, Nadine S. Houck, Cheri Jehu, Anthony Leach, Casey Sclar, Maura Shea, Roger Tharp and Ed Zueck.
200 Acres is part of "The Reflection Project," funded by the Mellon Foundation.
Thank you to Penn State College of Arts and Architecture and University of California-Los Angeles School of Theatre, Film and Television.
Heather Longley is a communications specialist at the Center for the Performing Arts.
Before you use the 200 Acres self-guided tour app
Make sure your smartphone and headphones are fully charged.
Plan for approximately one hour of walking on some paved and some grassy terrain while using the app.
Visit 200AcresWalk.com to download the app for your iPhone or Android smartphone.