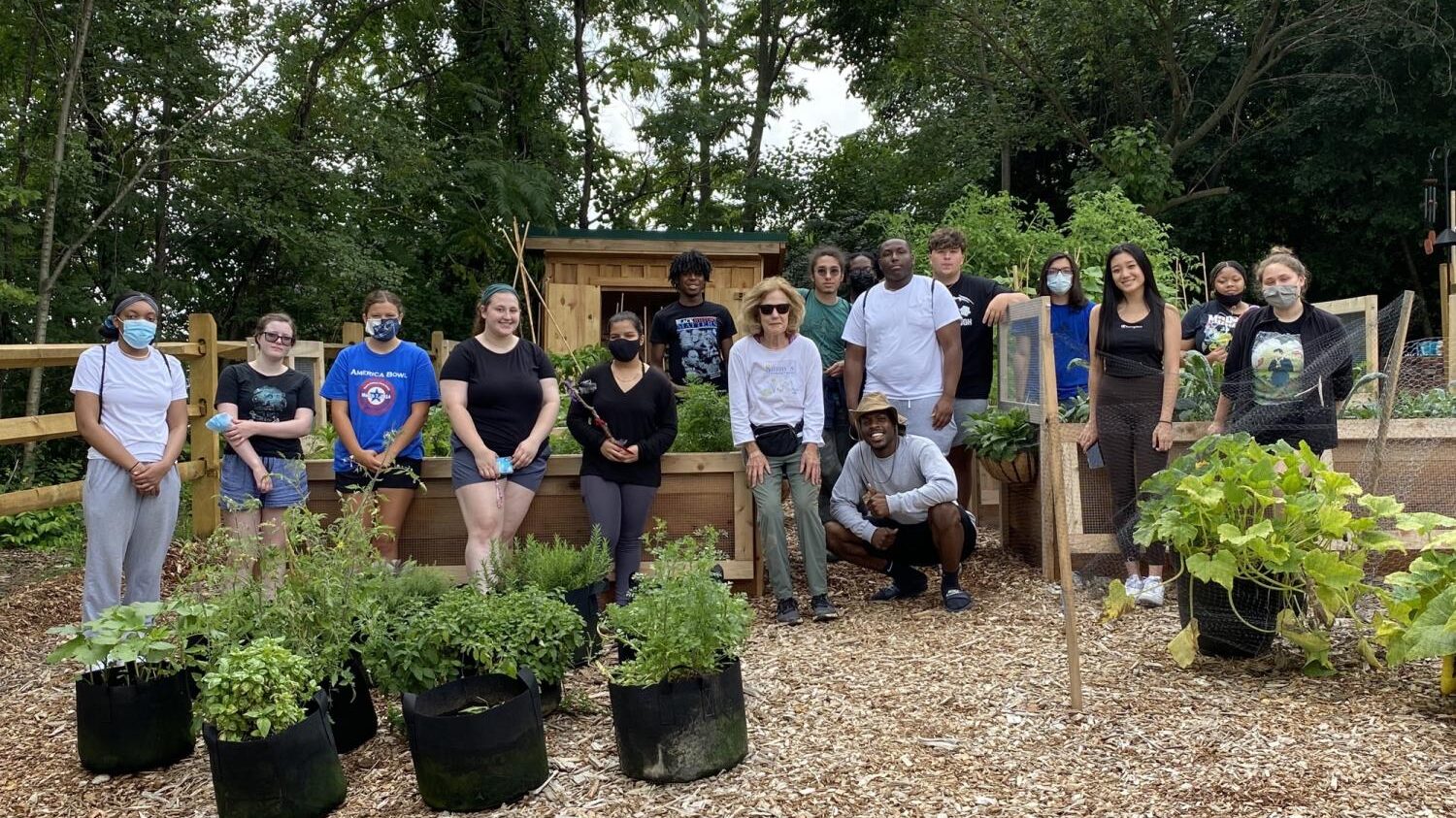 The Readiness Institute at Penn State is getting ready to kick-off its summer program, expanding its in-person outreach to students in more than 37 high schools across Allegheny County. Forty-five students will be on board starting June 27 for a six-week, paid experience that will prepare them to be community- and future-ready. Participating high school students will receive a $2,000 stipend and a laptop to use while participating in the program.
One of the community collaborators that helps to make the summer program possible is Argo AI. The Pittsburgh-based autonomy company builds software, hardware, maps, and infrastructure that powers self-driving vehicles. Rachel Slick, program manager for student development and experiences at Argo AI, said it is important for students to learn how to find their career path.
"The Readiness Institute connects Argo with diverse students in our community, which allows us to share our company mission and inspire the next generation of tech leaders and innovators," Slick said. "Our goal is to show students that their paths to careers may not always be straight forward and clear, but that determination and strong networks are keys to success. The ability to meet goals lies in setting them."
The Readiness Institute is working with high school students from Avonworth, Baldwin, Carlynton, City of Bridges, Deer Lakes, Fox Chapel, Highlands, Moon Area, North Allegheny, Northgate, Pittsburgh Allderdice, Pittsburgh Brashear, Pittsburgh CAPA, Pittsburgh Carrick, Pittsburgh Perry, Pittsburgh Science and Technology Academy, Pittsburgh University Prep at Milliones, Pittsburgh Westinghouse, Plum, Quaker Valley, Riverview, Upper St. Clair, and more.
Several of the students who took part in the inaugural summer program are now preparing to make their next move. Cassandra Gray said her time in the inaugural Readiness Institute Summer Program has shaped her vision for the future.
"As I embark on my four-year journey at the University of Pittsburgh, I will have the resources, guidance, and knowledge given to me by the kindhearted mentors I've met," Gray said. "The summer program made me ten times more confident to face challenges because I know if I fail, the opinions of these people will not change, and they'll encourage me to try again. It was an amazing opportunity that I will cherish for a lifetime."
Zander Payne was also a part of the inaugural Readiness Institute Summer Program. He will soon begin his freshman year at Penn State and said his keys to success were developed during his experience.
"I've been recommended for, and have received, scholarships largely due to my network and participation in the program. It has opened so many doors for me," Payne said. "My next step is to attend my first two years at Penn State New Kensington and then my last two years at University Park, majoring in communications to pursue a career in sports broadcasting."
Ioanna Ladefian, Payne's mom, said her son felt a genuine sense of community at the Readiness Institute.
"I was very glad to see there were community outreach opportunities incorporated into the Readiness Institute Summer Program," Ladefian said. "It's so important for young adults to understand how they can impact their communities and the importance of finding ways to share what they've been given."
Emma Hance, program manager and strategic planning specialist for the Readiness Institute, said it has been a joy to get to know the students and their families while working alongside them throughout this first year.
"As our 2021 learners' approach high school graduation and get ready to embark on this next chapter of their lives, we're beyond excited to see all that they go on to accomplish," Hance said. "We are looking forward to connecting with our incoming class of learners to start the cycle anew. None of this would be possible without our supportive community partners."