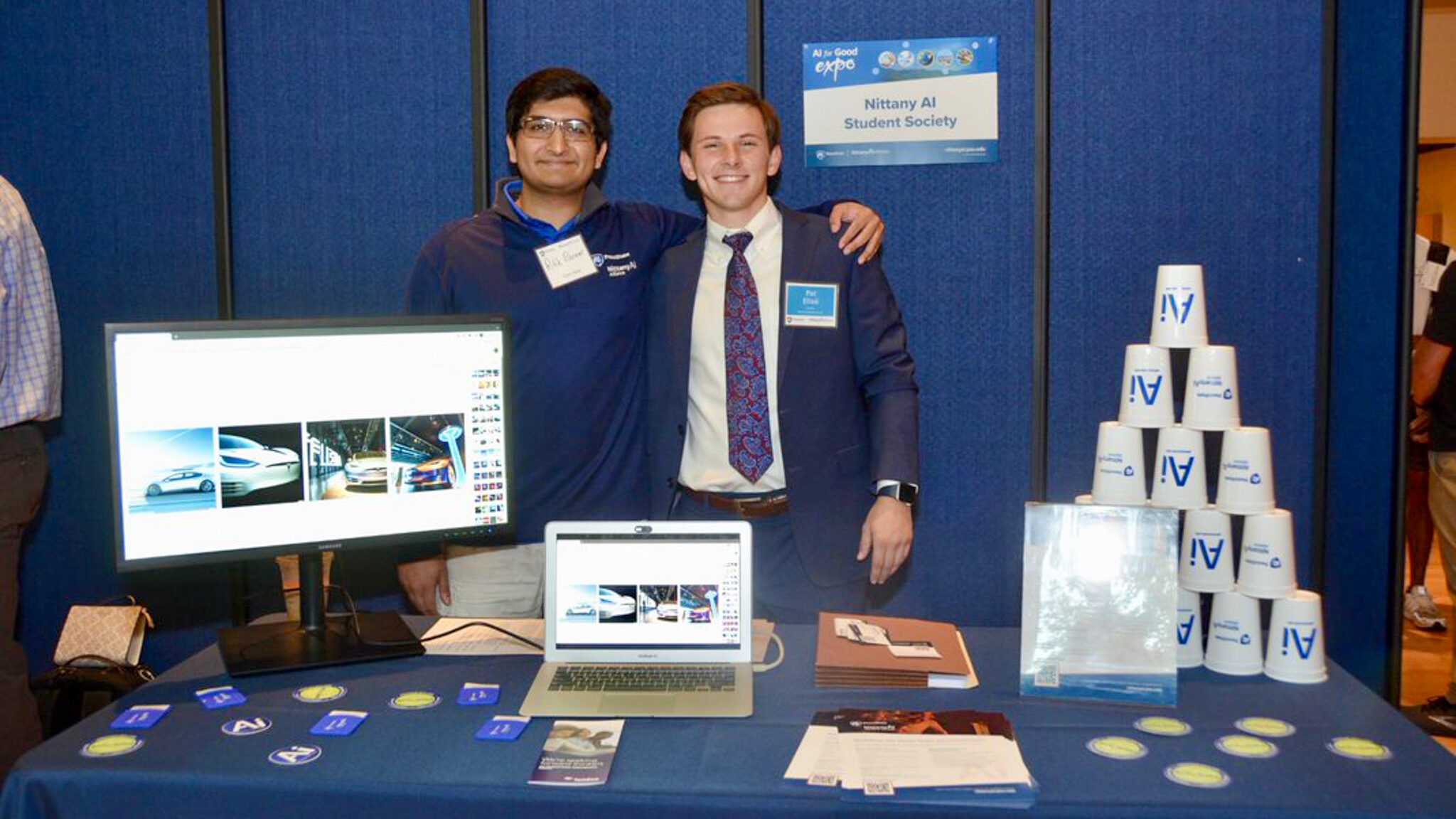 Artificial intelligence (AI) has emerged as an undeniable force in today's digital age, seamlessly integrating into various aspects of society. Its pervasive influence can be observed in everyday life, from personalized recommendations on streaming platforms to the convenience of voice-activated virtual assistants. Recognizing the transformative power of AI, the Nittany AI Alliance actively harnesses its potential to benefit students and the wider community. By providing students with immersive opportunities to explore and apply AI meaningfully, the Alliance empowers them to make a positive impact. One of their notable events, the AI for Good Expo, serves as a platform to showcase and celebrate student innovation and collaboration, shedding light on the incredible potential of AI for the betterment of society.
The Nittany AI Alliance community, comprising students, faculty, staff, industry partners, and nonprofits, is invited to participate in the highly anticipated AI for Good Expo on September 7 from 5:00 to 8:00 p.m. The event will be held at Alumni Hall in the HUB-Robeson Center on Penn State's University Park campus. This engaging expo aims to delve into the extensive potential of artificial intelligence and machine learning in addressing challenges related to the Nittany AI Alliance's AI for Good pillars: education, environment, health, and humanitarianism.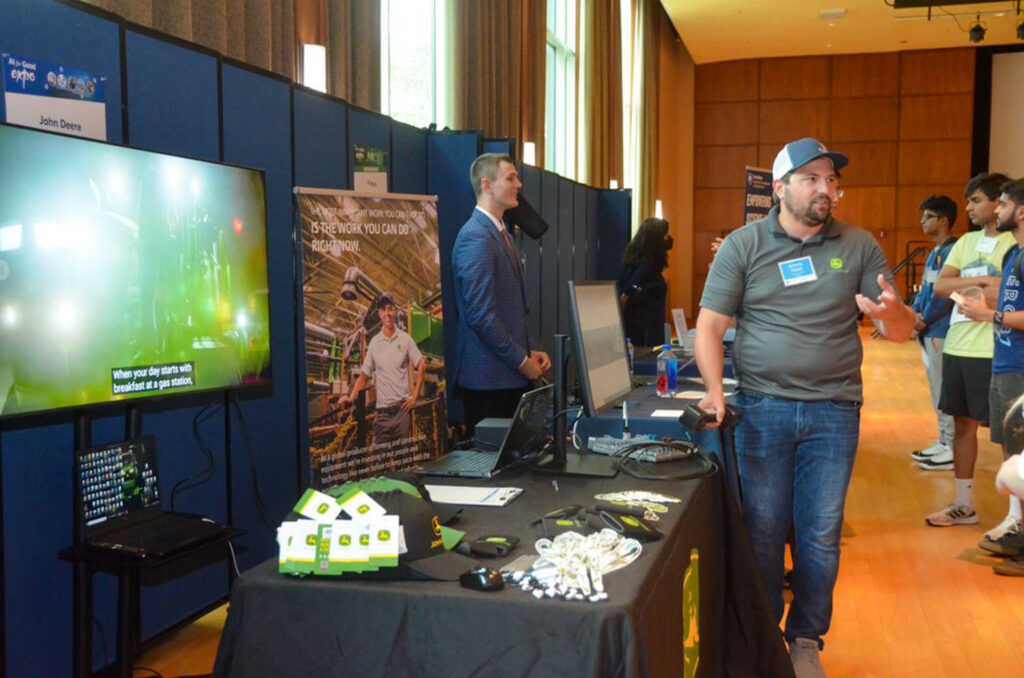 As an organization dedicated to enabling AI for Good, the Nittany AI Alliance provides students with remarkable opportunities to explore and apply AI in meaningful ways. At the heart of their initiatives is the Nittany AI Challenge, a flagship program that invites teams of students to compete for grants by developing and presenting AI–based solutions for real-world problems. The Challenge garners participation from leading companies such as Amazon Web Services, Google Cloud, IBM Watson, Microsoft, and Oracle, who generously contribute by offering students free workshops and training resources.
Founded at Penn State, the Alliance's mission is to harness AI's disruptive capabilities, leverage Penn State students' passion and skills, tap into the AI faculty's expertise, and utilize resources from industry partners. The seamless integration of the AI for Good mission with the dynamic platform of the Nittany AI Challenge offers students a transformative opportunity to expand their expertise while creating a tangible impact.
Alongside the Nittany AI Challenge, the Nittany AI Alliance offers the Nittany AI Advance program, which enriches students' learning beyond traditional classroom settings and offers them invaluable hands-on experience. Through the Advance program, exceptional Penn State students are chosen to participate in AI–related projects with practical applications. These semester-long endeavors involve creating proofs of concept that demonstrate the potential impact of AI in tackling real-world problems. This immersive experience allows students to apply their acquired AI knowledge while enhancing their problem-solving, critical thinking, and collaboration skills.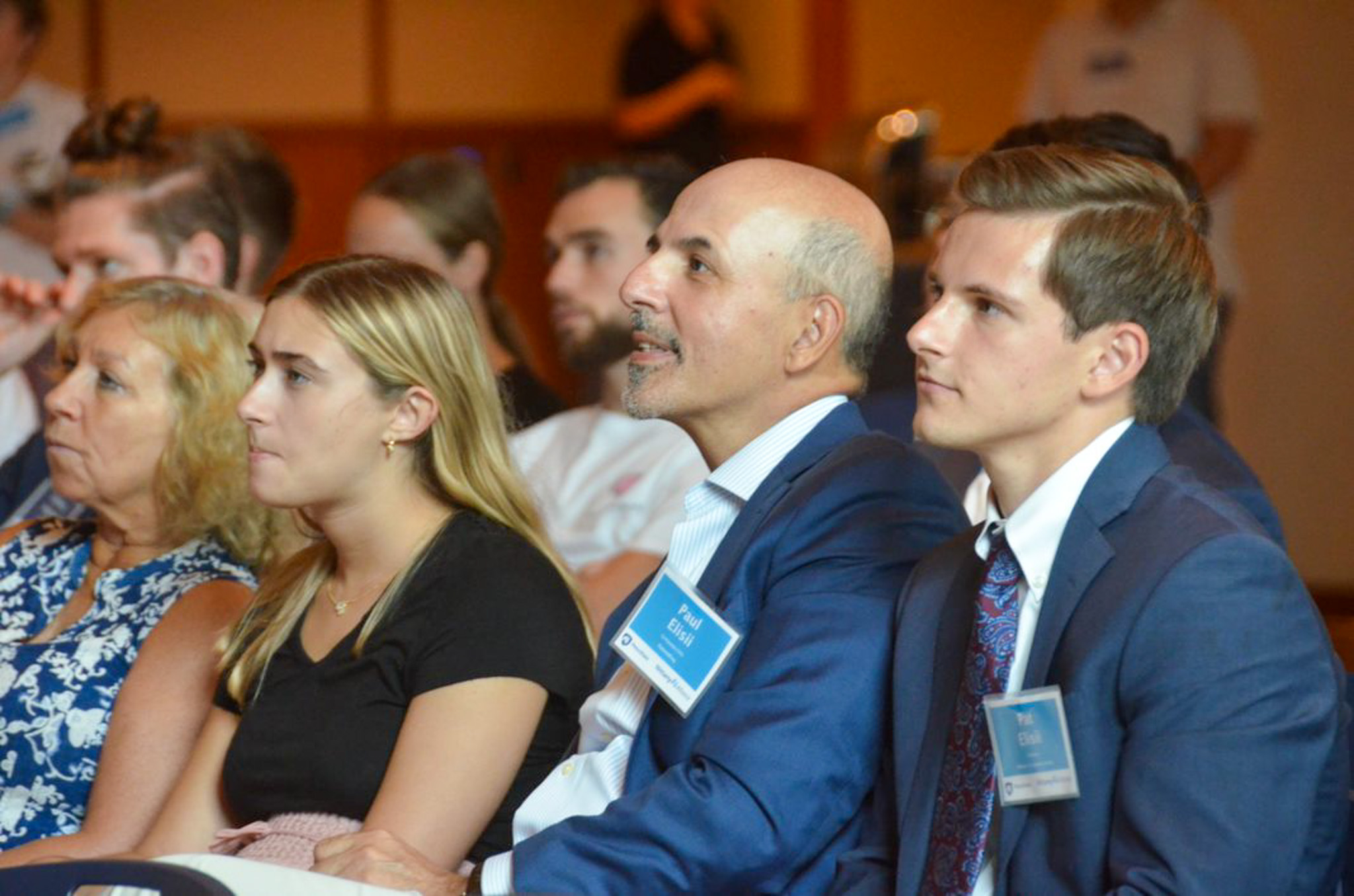 Joel Seidel, an undergraduate student at Penn State studying information sciences and technology, was looking for ways to apply his coding abilities to make money when he found a job posting for a front-end developer position with Nittany AI Advance.
During the program, Joel worked on three diverse projects. One involved creating an AI algorithm with optical character recognition for the Office of Undergraduate Admissions, simplifying academic record gathering. He also designed an AI–powered search feature for the Office of Annual Giving.
However, his turning point came in the summer of 2020. Collaborating with the Southeastern Pennsylvania Transit Authority (SEPTA), the city of Philadelphia, and Accenture, Joel's team developed an AI model and interactive map to analyze COVID-19's impact on teleworking and public transport in Philadelphia. The project's success led him to start his career as an advanced application engineering analyst at Accenture after graduation in May 2021. Joel credits the Nittany AI Alliance for providing practical opportunities that significantly boosted his employability at Accenture.
The Nittany AI community and the AI for Good Expo stand as beacons of inspiration, bringing together students, faculty, staff, organizations, and industry leaders to leverage artificial intelligence's transformative power for society's betterment. This expo serves as a crucial platform, enabling organizations to connect with the dynamic Penn State student community, forge connections with faculty engaged in AI projects, and explore new avenues for innovation. Join industry leaders and collaborators as they discuss the latest AI advancements across diverse sectors. Together, let's shape a future where the potential of AI is harnessed responsibly and ethically, positively impacting our world and creating a brighter future collectively.
Visit the Nittany AI Alliance website to register for the AI for Good Expo.