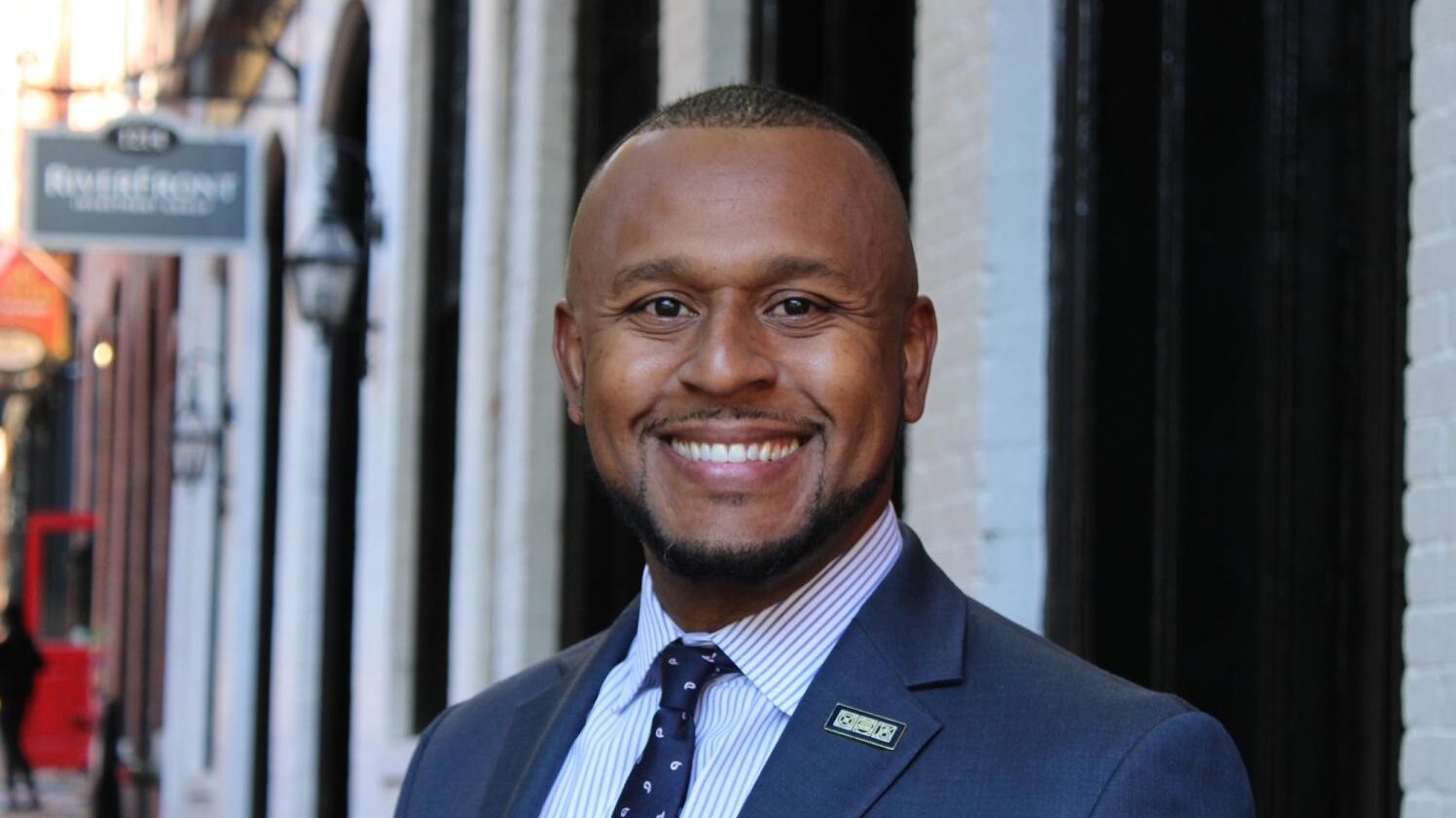 Larry D. Terry II, executive director for the Weldon Cooper Center for Public Service at the University of Virginia, has been named vice president for Outreach at Penn State, effective Jan. 23, 2023.
Following a national search, Terry will succeed Tracey DeBlase Huston, who retired from the role in June. Huston had been with the University for 27 years and assumed the vice president position in January 2017. Justin Aglio, executive director of the Readiness Institute at Penn State, has served as interim vice president for Outreach since July 1 and will continue in that capacity until Terry's appointment begins.
As vice president for Penn State Outreach, Terry will manage all outreach and engagement activities across Penn State campuses and the commonwealth. Penn State Outreach supports the University's missions of service and engagement by distributing content developed by Penn State faculty to diverse audiences, while also creating successful learning opportunities for students. Outreach oversees a broad portfolio of courses to enrich educational development and lifelong learning; holds workshops, conferences, and contract programs in support of professional and personal growth; and offers experiential learning programs that connect students with industry partners and technology to address real-world problems.
Terry will spearhead the unit's programming to leverage faculty expertise, external partnerships, and funding opportunities that maximize the University's impact across the state and worldwide.
As a member of the University's senior leadership team, Terry will report directly to University President Neeli Bendapudi. He also will be a member of the president's cabinet of advisers, President's Council.
"Larry was carefully selected for this role to strategically lead Penn State Outreach and help advance the University's core missions of service and engagement, which are foundational to our purpose as a land-grant university," said Bendapudi. "I am confident that he has the experience, knowledge, and skills needed to not only continue the success of Penn State Outreach, but to also guarantee the success of our University as we serve the people of Pennsylvania and beyond as part of our critical 21st-century land-grant mission."
Terry brings significant strategic leadership to the position, with experience in plan development; institutional goal-setting; building and supporting diversity, equity, and inclusion frameworks; and deploying university resources in partnership with local, state, and community leaders to address public issues in both urban and rural settings. Over the course of his career in academia as both a professor and administrator, he has placed a priority on applying his background in public service and leadership in a wide variety of higher education settings.
"It is such an honor to be selected as the next vice president of Outreach at Penn State. Given President Bendapudi's vision and Penn State's history of aiding communities across the commonwealth, Outreach is well-positioned to develop innovative programming for the greater good of Pennsylvania's citizens," Terry said. "The talent and expertise within the division is impressive, and I am looking forward to working with my new colleagues to leverage institutional resources and nurture collaborations across disciplines and campuses, all in service to the public good."
Terry currently serves as the executive director for the Weldon Cooper Center for Public Service at the University of Virginia, which is guided by the values of access, collaboration, communities, and impact. Currently housed under Academic Outreach, since 1931 the center has focused on making a difference in the commonwealth of Virginia through public impact research and leadership development, while ensuring that democracy, diversity, equity, and inclusion are woven into all aspects of the center's work. During his time in this post, Terry managed a $6.5 million annual budget supporting strategic priorities and opportunities for growth across five different units, including the Center for Survey Research, the Demographics Research Group, the Center for Economic & Policy Studies, the Virginia Institute of Government, and the Sorensen Institute for Political Leadership. In 2020, he was appointed by former Gov. Ralph Northam to the Virginia State Crime Commission addressing critical criminal justice reform efforts. He also served on the board of the Center for Nonprofit Excellence from 2019 to 2022 and is currently the president of the Consortium of University Public Service Organizations.
Before his position at the University of Virginia, Terry served as founding director of the SERCH Institute at the University of North Texas (UNT), Dallas. SERCH (Service, Education and Research for Communities with Hope) works to improve the social, economic, and community well-being of the Dallas region's southern sector through training and community engaged scholarship. During his tenure at UNT, Dallas, Terry partnered with AmeriCorps VISTAs and the city of Dallas in developing strategies to incorporate capacity-building and service projects across 32 neighborhoods in the Dallas urban area. Terry has spent years addressing incarceration and police-community relations in the United States. While in Dallas, he served as a member of the Second Chance Community Improvement Program team — one of the nation's first felony community courts with a mission to reduce incarceration through holistic intervention programming — and in 2017 launched the Community Leadership Academy in partnership with the Dallas Police Department.
Terry also served for four years as an assistant professor and founding program coordinator of the master of science degree program in public leadership at UNT, Dallas. Prior to his roles in Dallas, he was an assistant professor of public administration at both Long Island University and Arizona State University.
Terry holds a doctorate in public affairs from the University of Texas at Dallas, a master's degree in public administration from San Diego State University, and a bachelor's degree in Black studies from the University of California, Santa Barbara.