On October 7 and 8, The Arboretum held its tenth annual Pumpkin Festival, a community event that offers attendees the chance to enjoy a pumpkin giveaway, a jack-o'-lantern contest, educational programming, arts and crafts, musical performances, and local food trucks. Penn State staff, students, and community volunteers have worked together to grow the Pumpkin Festival into a mainstay fall event and tourist draw. This year's events were supported by a grant from the Happy Valley Adventure Bureau and the generosity of the Vargo family and Selma Harris.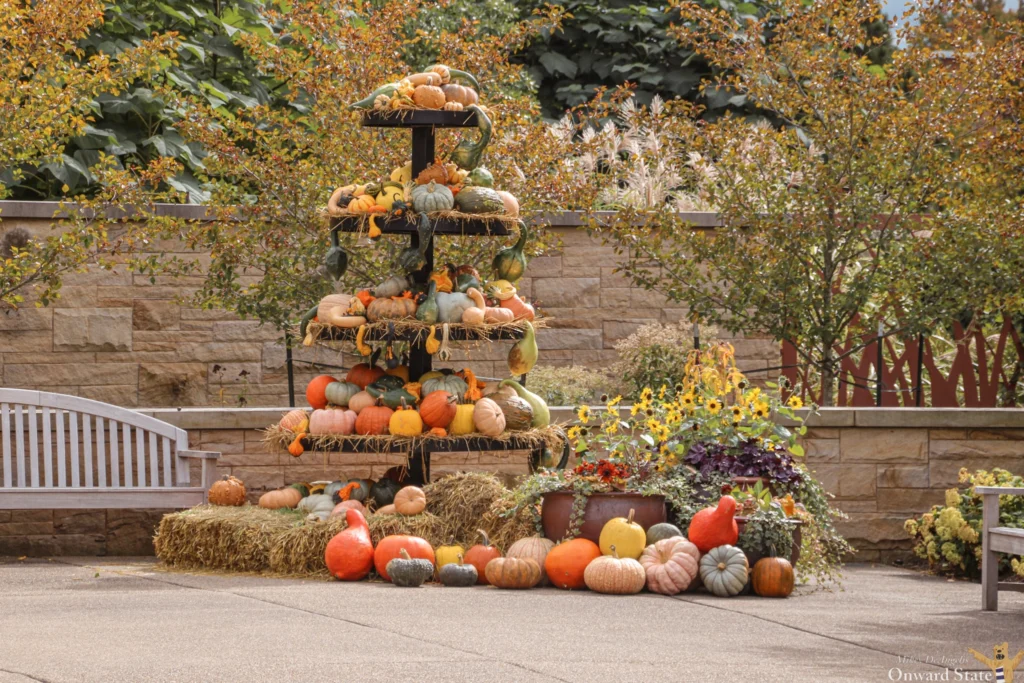 2022 Pumpkin Festival by the Numbers
Nearly 20,000 visitors
880 free pumpkins distributed to the community
640 jack-o'-lanterns returned and displayed at the festival (up 28% since 2021)
250 community and student volunteers logged over 750 service person hours to make the festival happen
18 counties reached through the festival's marketing
11 student organizations involved
3,100+ cups, or 232 gallons, of hot cocoa and apple cider served to festival attendees
25 pumpkins awarded in the jack-o'-lantern contest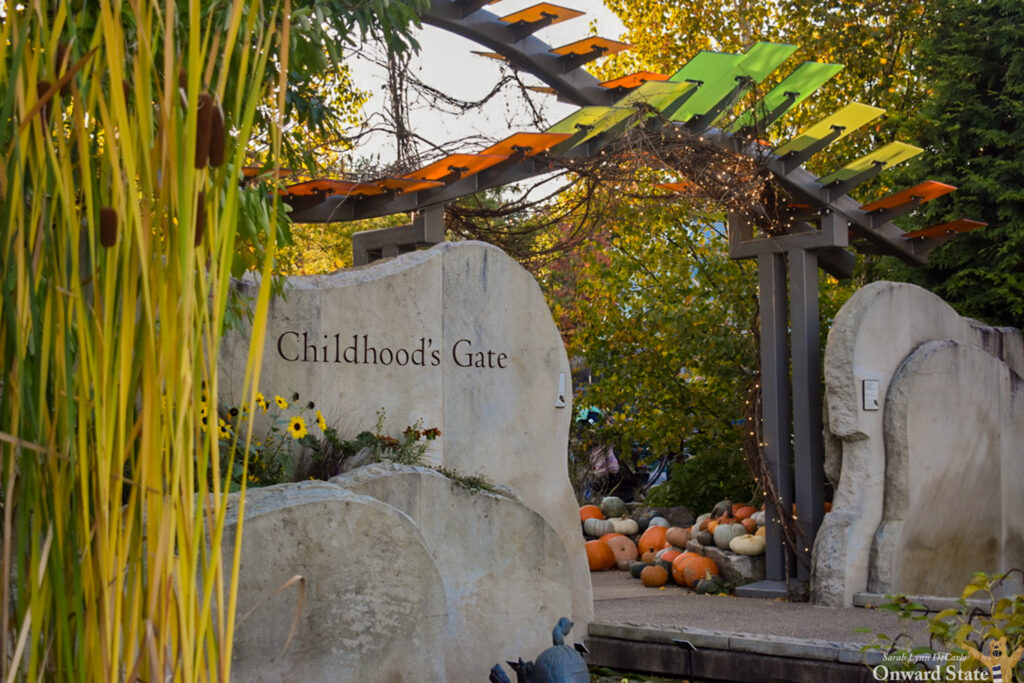 The Arboretum was absolutely magical tonight for the Pumpkin Fest. I've (attended) several times in the past, but it felt extra whimsical and alive tonight. Amazing, amazing job by all involved.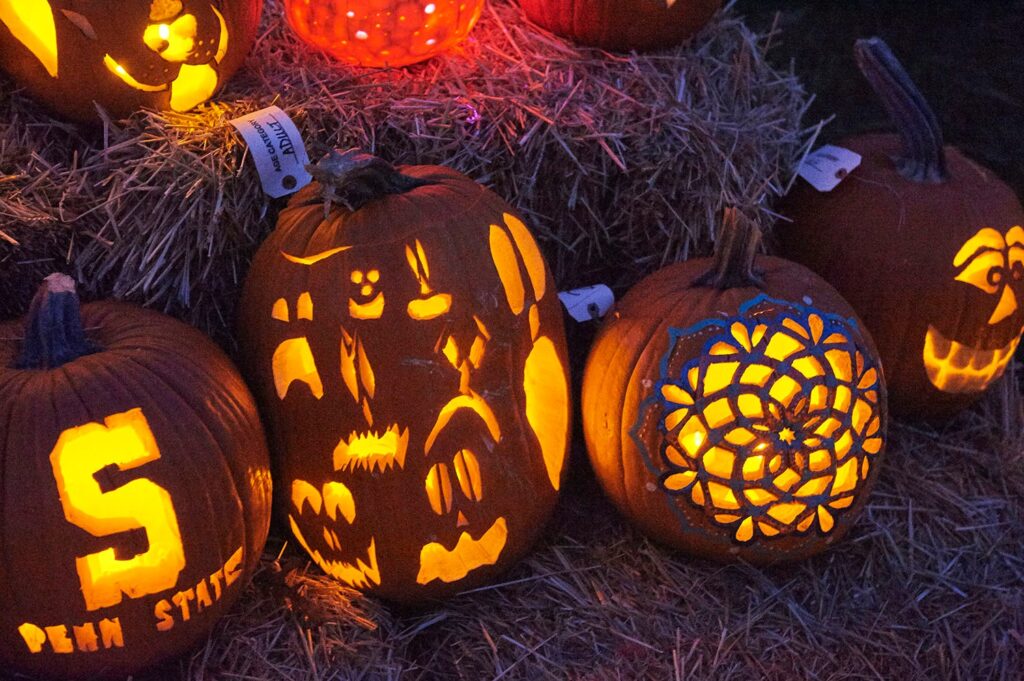 Did You Know?
Pennsylvania ranks first among all 50 states in floriculture operations, the flowering branch of agriculture.*
Pennsylvania also ranks among the top five states for pumpkin production.*
The active cultivation and breeding of pumpkins dates back at least 6,000 years through many cultures. 
*Data provided by the 2021 National Ag Statistics Survey
Learn more about The Arboretum and upcoming opportunities