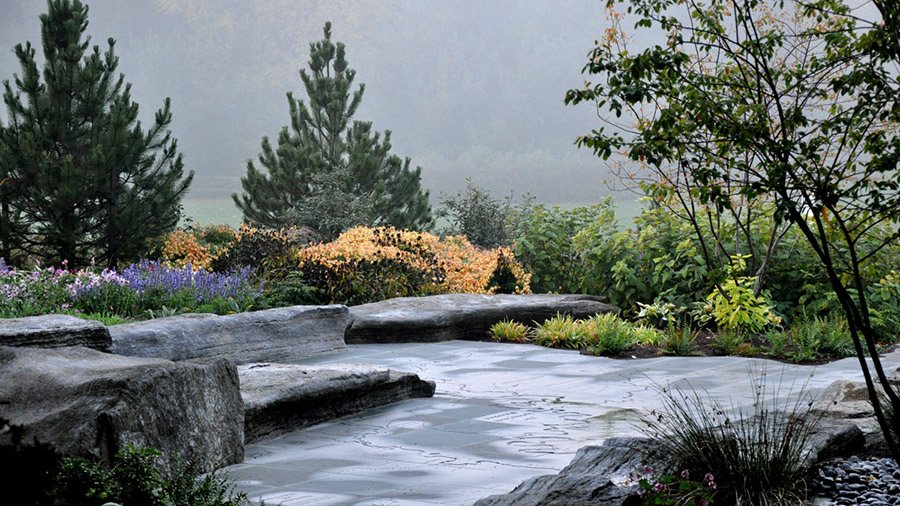 Casey Sclar, executive director of the American Public Gardens Association, has been named H.O. Smith Endowed Director of The Arboretum at Penn State. His appointment will begin in August.
"We are delighted to have Casey join Penn State Outreach and lead our efforts at the Arboretum," said Tracey Huston, vice president for Outreach. "In Casey's current role, he has been able to gather extraordinary benchmarking insights from his engagement with over 600 public gardens throughout the U.S., Canada, Mexico and more than 20 other countries. These gardens reach over 121 million visitors per year.
"Casey will bring his broad expertise to Penn State, along with a solid understanding of teaching, research and engagement, and a deep appreciation and strong track record of fostering inclusion and access in public garden settings."
Sclar will succeed Sanford "Sandy" Smith, who has served as interim director of the Arboretum since the retirement of founding director Kim Steiner in 2021.
Prior to Sclar's appointment at the American Public Gardens Association, a position he has held for more than a decade, he spent 15 years leading plant health care efforts at Longwood Gardens. He has a master of science degree and a doctorate in entomology from Colorado State University and a bachelor of science degree in ornamental horticulture from California Polytechnic State University in San Luis Obispo.
"I want to bring people, plants, partnerships and pollinators together with my passion for the art, science and business of horticulture, and lead The Arboretum at Penn State to its brightest future," Sclar said. "I believe that right now it's the perfect intersection of all those things, and a great chance to build on a fabulous University vision."
Sclar said a core focus for him will be to ensure that the Arboretum continues to be relevant, approachable and welcoming, and to expand its role as "a true community resource for anyone."
"I lead from a place firmly rooted in a heartfelt desire to promote inclusion, diversity, equity and accessibility," he said.
His appointment comes as a new facility for the Palmer Museum of Art is under construction on the edge of the Arboretum. The facility also will house Arboretum staff and operations. Sclar said he was excited about that partnership and the potential to bring collections to life for visitors. He also hopes eventually to see a conservatory built in the Arboretum to serve as a year-round showcase for the best of the University's research and exhibitions.
"In addition to Casey's disciplinary expertise, teaching background and record of community engagement, he has a successful record of demonstrating data-driven administrative leadership, serving as a national spokesperson for public gardens, supporting fundraising efforts, and procuring grants with the USDA and through the Urban Agriculture Resilience Program," Huston said. "These are core competencies that will be assets as we collaborate with our academic partners across the University and with the Palmer Museum of Art."
Sclar is enthusiastic about the many research projects ongoing at the Arboretum and about future collaborations with all areas of the University. He noted one potential example — collections of crop relatives and historic cultivated varieties of Pennsylvania food crops.
"Furthering our conservation mission includes stories related to critical periods in crop development. We can build our living collections and create relevant connections to how we face present-day agricultural and horticultural challenges," he said. "This creates opportunities for broad interdisciplinary collaborations across all colleges."
Sclar said he is excited about the dedicated employees and volunteers who support the work of the Arboretum.
"I am so fortunate to already have an outstanding team of employees who lead the Arboretum's many functions, incredible volunteers who support our great work, and a broad base of donors who generously wish to advance our vision and grow the Arboretum," he said.
A Pennsylvania resident for more than 25 years, Sclar said he is looking forward to relocating to the State College area. "I've always felt a sense of belonging whenever I've been in Happy Valley," he said.
Sclar is currently board vice president of the Xerces Society for Invertebrate Conservation, a national organization that works to protect pollinators and "things that don't have spines… mostly insects," Sclar said. "It meshes so well with everything that the Center for Pollinator Research is doing."
Sclar has previously participated in integrated pest management programs with Penn State Extension and the Pennsylvania Department of Agriculture.
The Arboretum at Penn State first opened in 2009, funded by a major gift from University alumnus and philanthropist Charles H. "Skip" Smith. It has grown to 370 acres, including the 7-acre H.O. Smith Botanic Gardens and the Childhood's Gate Children's Garden, a 3-acre Pollinator and Bird Garden, and more than 40 acres of restored natural areas. The Arboretum, which sees more than 160,000 annual visitors, also serves as an outdoor living library and laboratory for Penn State classes, student research and engagement projects, as well as a rental venue for both University and private events.