Penn State will be a leader in creating comprehensive solutions to mitigate the dangers of climate change and address the challenges of providing safe and abundant water, clean and renewable energy sources, and plentiful and nutritious food. Areas of focus include:
driving fundamental science relevant to critical problems
developing technologies for implementation
improving modeling capability
fully engaging our research infrastructure
forging broad and relevant partnerships
A Healthy, Sustainable, and Innovative Pennsylvania
Health, sustainability, and innovation do not happen independently. Sustainability is inherent in everything we do — in our daily work and personal lives and across all academic disciplines.
Our goals are rooted in elements of sustainability and reflect many of the United Nations Sustainable Development Goals.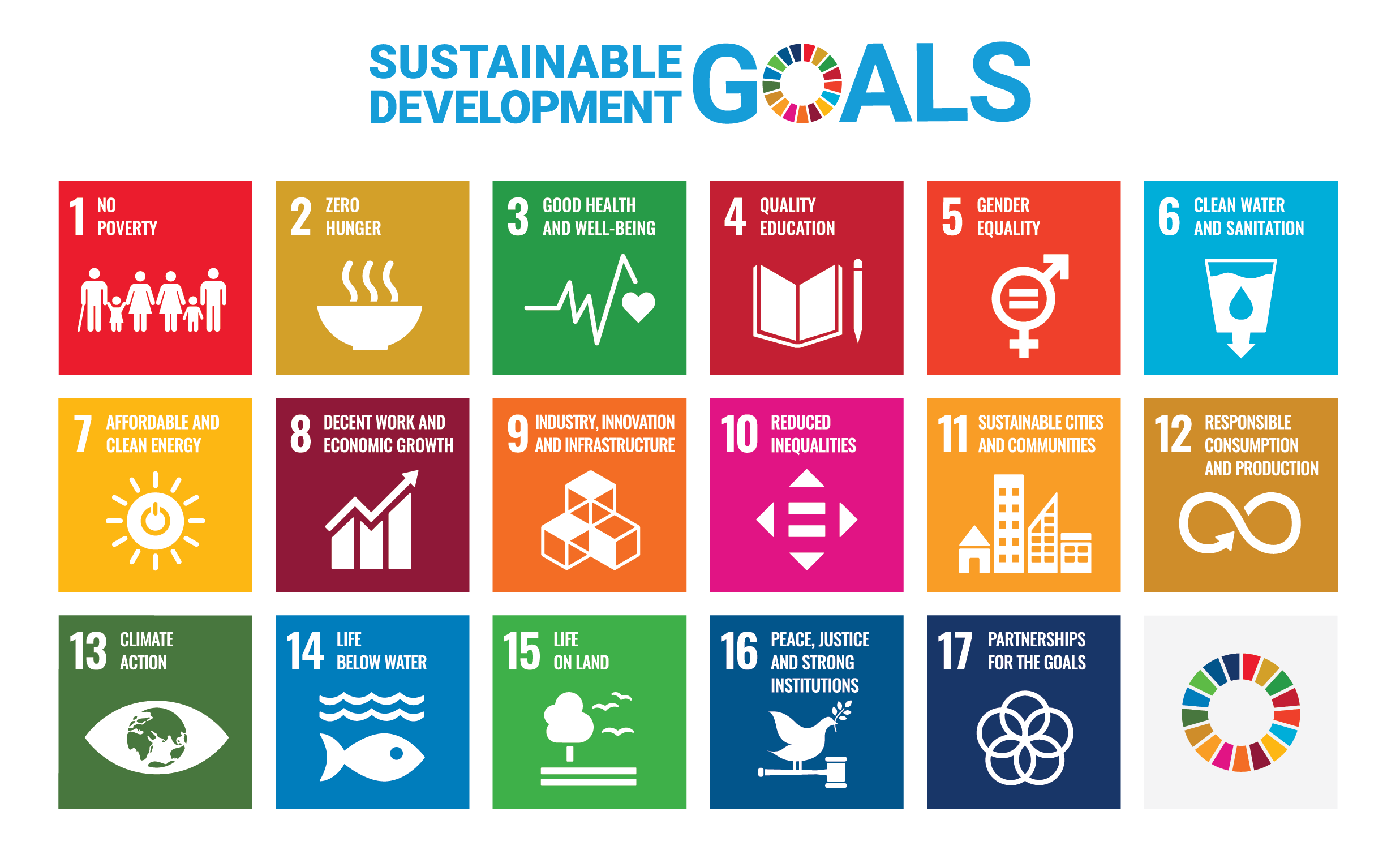 Outreach Sustainability Council
The Penn State Outreach Sustainability Council is composed of representatives from a broad range of Outreach units to emphasizes cross-program collaboration. As we engage partners outside of the University, our efforts can have far-reaching impact across the commonwealth of Pennsylvania, beyond the focus of a single department or campus. Collaboratively, we aim to make a stronger impact.
Council Co-Chairs
Tom Bartnik, Penn State Center Pittsburgh
Lucy McClain, Shaver's Creek Environmental Center
Council Members
Justin Aglio, Interim Vice President for Outreach
Kristian Berg, WPSU
Peter Boger, Sustainability Institute
Steve Chichester, Strategic Planning and Assessment
Corinna Fisher, Conferences & Institutes
Andy Gatto, Nittany AI Alliance
Emma Hance, Readiness Institute at Penn State
Greg Miller, Outreach Marketing
Casey Sclar, The Arboretum at Penn State
Shivaani Selvaraj, Penn State Center Philadelphia
Amanda Smith, K–12 Engagement
Richard Smith, Community Engagement
Patrick Williams, Outreach Development
Spring Younkin, OLLI at Penn State